It wasn't until college that I realized that my words often conveyed more than I said, that my poems could betray me with meanings deeper and darker than I intended. I'd turned in a poem to an undergraduate poetry workshop and my professor dissected it in front of the class. The poem was titled "O" and it was about my mother being a telephone operator in the days when you could still talk to a person when you hit the 0 button on your phone. He explained that the poem wasn't really about my mother. It was about the literary howl, and the enduring torment of other voices. I don't have the poem anymore. I wish I did. It doesn't matter. The poem, even in its disappearance, taught me a deeper lesson. Emily Dickinson's best writing advice is this: "Tell the truth but tell it slant." The youthful poet I was then took cold comfort in Emily Dickinson's writing advice. After all, the slant only counts if you intended it.
The whole situation instilled in me a kind of terror and thrill in what I could write without even knowing it, what I could say. I wanted to have full control of my meaning, full control of my words. If a poet is a little like a mason, I realized I didn't know my own bricks, didn't always know the arrangement I was making. I wanted to harness every meaning, and write only exactly what I wanted to say. Little did I know that to harness meaning in that manner is really the province of the gods; in the hands of mortals, to try to hold the meaning of your writing too close has the potential to kill prose and poetry both on the spot. Emily Dickinson was less concerned with her poetry being misconstrued as a self-declaration. In fact, she saved herself from all that trouble by writing, "When I state myself as a representative of the verse, it does not mean me, but a supposed person."
Emily Dickinson's writing advice comes from her letters. The hungry poet looking for guidance needs to fish her gems out of the immense sea of her epistolary craft.
Modern poets and writers are not so modest. For every good writer out there, there are two books on craft. There are some good ones. There's Mary Karr on the Art of Memoir and Stephen King On Writing and Anne Lamott in Bird by Bird. These are all good sources, especially if you plan to write a bestselling anything. But some of my favorite writing advice comes from the letters of Emily Dickinson, who seems constitutionally incapable of writing anything straightforwardly. Dickinson wasn't interested in selling her work. Her work was eminently different, so strange as to require the time machine of her bedroom drawer to shuttle her writing into the future where it would find a more receptive and sympathetic audience.
Some of the typical pieces of advice, like "write what you know" and "write what you want to read" are well enough and good and can be found readily on the internet, but they won't change your life as a writer. If you write what you want to read, you might just find yourself imitating what's already out there—a great exercise when getting started, but ultimately not the path of the mature writer. And while writing what you know is important, sometimes writing is an act of discovery. In fact, writing that began from a place of my unknowing was always best in the end.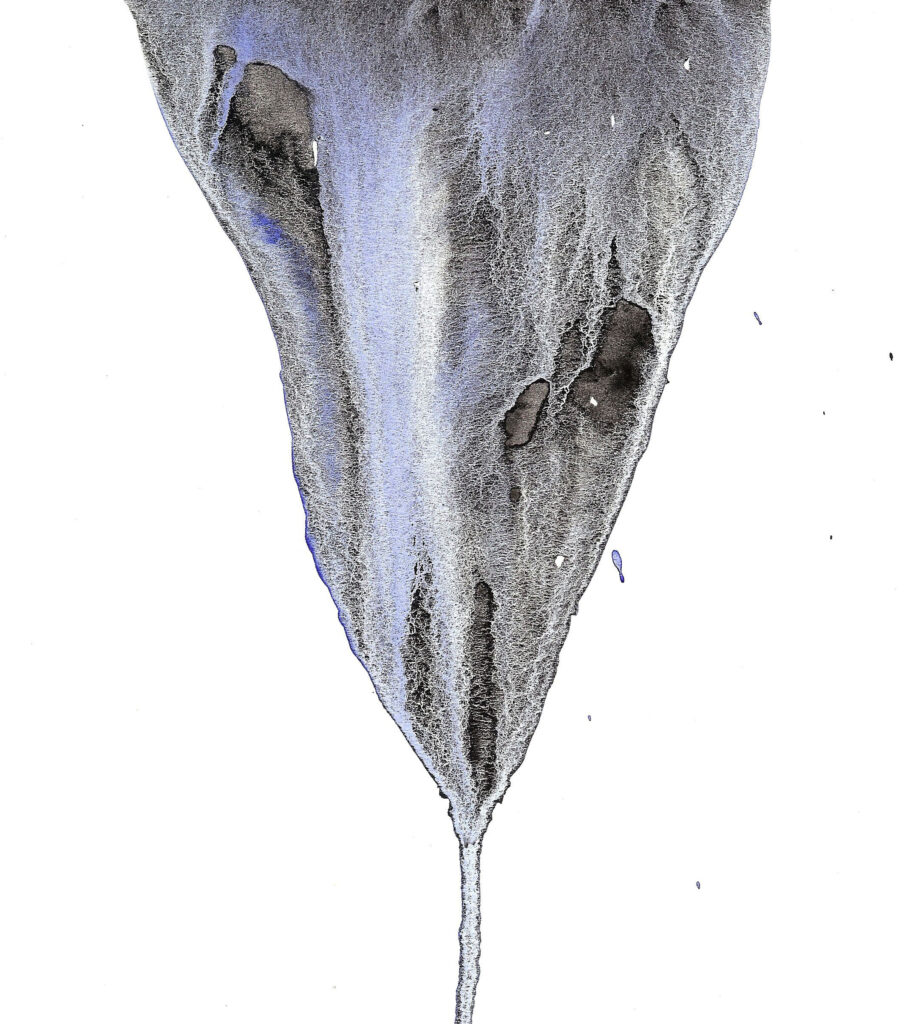 What is Emily Dickinson's best writing advice? Here are my favorites:
Don't over embellish your writing. Dickinson explains: "…flowers of speech; they both make and tell deliberate falsehoods; avoid them as the snake and turn aside from the rattle-snake, and I don't think you will be harmed." Dickinson wrote a great deal about the devil in metaphor. She was a good puritan, and didn't like her writing embellished. She's right, though. Simple is best.
What you don't say is just as important as what you do say. Dickinson explained that, "My business is circumference." And "It is strange that the most intangible thing is the most adhesive." What haunted me about the poem my professor dissected all those years ago was also what made the poem best. The best writers let the unconscious spill out, recognize what they're doing somewhere along the way, and then lightly hone it and refine it.
Seek out and accept criticism. Some of Emily Dickinson's most important letters are the ones where she writes to the editor, Thomas Wentworth Higginson. Higginson was a respected editor and abolitionist, and leader of the first Black regiment of the U.S. army. She chose well. She asks Higginson for honest feedback, explaining, "Men do not call the surgeon to commend the bone, but to set it, sir, and fracture within is more critical." She doesn't want him to go easy on her. Choose editors like Higginson—kind, but tough.
Set high standards for your poetry. Emily Dickinson defined poetry like this: "If I read a book and it makes my whole body so cold no fire can ever warm me, I know that is poetry. If I feel physically as if the top of my head were taken off, I know that is poetry."
Be true to yourself in your writing, and don't sell out. Dickinson writes: "Do not defraud these, for gold may be bought, and purple may be bought, but the sale of the spirit never did occur." The writing of poetry is the record of the soul, and to sell out in this realm is the deepest of crimes against poetry and against oneself.
Be humble. Dickinson explains, "How little the scribe thinks of the value of his line—how many eager eyes will search its every meaning…"
Pay attention to your digressions. They often bring your best material. Dickinson got this advice from the birds. "I think the bluebirds do their work exactly like me. They dart around just so, with little dodging feet, and look so agitated. I really feel for them, they seem to be so tired."
"Tell the truth but tell it slant." Perhaps my fears were unfounded. In the best of writers, a re-reading often unearths new truths and new meaning. Maybe a writer doesn't always need to know everything she's saying as she's saying it. A writer must be brave to trust the unconscious, to trust the process, to trust that what will be unsaid and said, will both be good and kind.
About the Writer
Janice Greenwood is the author of Relationship: A Poetry Book. She holds an M.F.A. in poetry and creative writing from Columbia University. She founded Sphinx Moth Press to provide more opportunities for low-income writers to have their work read and reviewed. When you buy an independently reviewed book through my Bookshop links above, you not only support local bookstores, but also this blog, a labor of love.