Phoebe Bridgers recently released a new album, 'Punisher' and I had to stop everything I was doing and listen to it all the way through. We are living in a time where I generally want to cry myself to sleep after hearing the latest news, and Phoebe Bridgers's 'Punisher' is definitely music to listen to as you sob yourself to sleep.
I need to be clear. I know nothing about music. I don't really know what a mellotron is, and I couldn't name a minor chord if you put a gun to my head. What I do know is that I've been reading and writing poetry for over a decade; I know poetry when I encounter it, and I can say for sure that Bridgers's music is poetry in the truest sense. So when I approach a Phoebe Bridgers song, I approach it like I approach any song–from a literary perspective.
When I first actually listened to a Phoebe Bridgers song, I was putting the finishing touches on a book of poetry I'd been working on for the past 15 years– my first book of poetry, the one I keep abandoning. Let me clarify. I'd listened to Phoebe Bridgers's songs before this. I'd had many of her songs in my Spotify playlist for some time and I'd probably heard her songs a few times before, always in the shuffle when driving somewhere or while putting a pot of tea on the hot plate before work in the morning. But the night I finally really listened to Phoebe Bridgers—by which I mean, I listened to her in the way I'd once listened to Connor Oberst of Bright Eyes as a teenager, by which I mean I listened with an open and vulnerable heart, which is the only way one can really listen—I had to stop working on my poetry book and kneel. Before the song ended, I was lying face-down on the living room floor, sobbing. I cried for three hours straight. The song was "Smoke Signals" from Bridgers's Stranger in the Alps album. The reasons for my emotional breakdown are too personal to go into much depth here. But I think that's the point of all Bridgers songs. The specifics are so specific as to render the emotion so palpable that one can't help but relate to the specificity of the emotion and mystery of its source. Nostalgia, memory, and sorrow can rise up out of nowhere: the glimpse of a red wheelbarrow, a mother's watch, a reference to Elvis or an empty hall where no one responds—each can be devastating in ways so specific and so mysterious they cannot be explained. And yet, each image brings with it an emotional understanding so clear, the brute nature of the thing itself is whispered between the lyrics. Either way, "Smoke Signals" had me sobbing on the floor because the song was beautiful, because it was sad, because I had been loved and because I was still loved, because I had lost so much, and gained so much in the losing; I sobbed because I was grateful. Bridgers's new album "Punisher" holds all the mystery of Emily Dickinson's hymnals, with the surreal but emotive honesty of a Pablo Neruda poem. Bridgers's "I See You" is about how desire can be a form of travel. The song is heavy with the mystery of its arrival. Learning about the song's origin (a breakup with her drummer) unveiled a mystery to the music that I would have preferred remain intact. Bridgers sings: "I've been playing dead my whole life." But the song is not about playing dead. The song is about waking up. It's about finally feeling something after thinking it's impossible to feel anything at all. It's about what it means to be a young woman in a world that denies young women the space and time to grow into their desires. It's a song about finally growing into your desires and finding everything else wrecked around you. Sometimes you can only see the house until you've burnt it to the ground. When you're young you think you've figured yourself out. You decide you are the girl who is dead inside. And then, one day, something changes. Or, everything changes all at once. I think that for many women, these realizations come to us older rather than younger. If it happens when you're older, you've had some time to make some serious life decisions, like marriage, or babies, or uprooting your life and moving to another country.
When I was a teenager, my grandmother Rose warned me against getting married too young. She said, "Get married when you're at least 30, travel, see a little of the world." I didn't take her advice, so by the time I was 30, I was going through a divorce. The thing is, for all my ability to interpret poetry and literature, it never occurred to me that in my grandmother's admonition to travel and see the world, she might not have literally meant a vacation to the Caribbean or Paris. The thing about Phoebe Bridgers is that the songs are at once general and specific. The emotions are specific, the details are specific, but the general feeling they leave you with is powerful enough to devastate you on a Wednesday night.
"Cause I don't know what I want/ Until I fuck it up."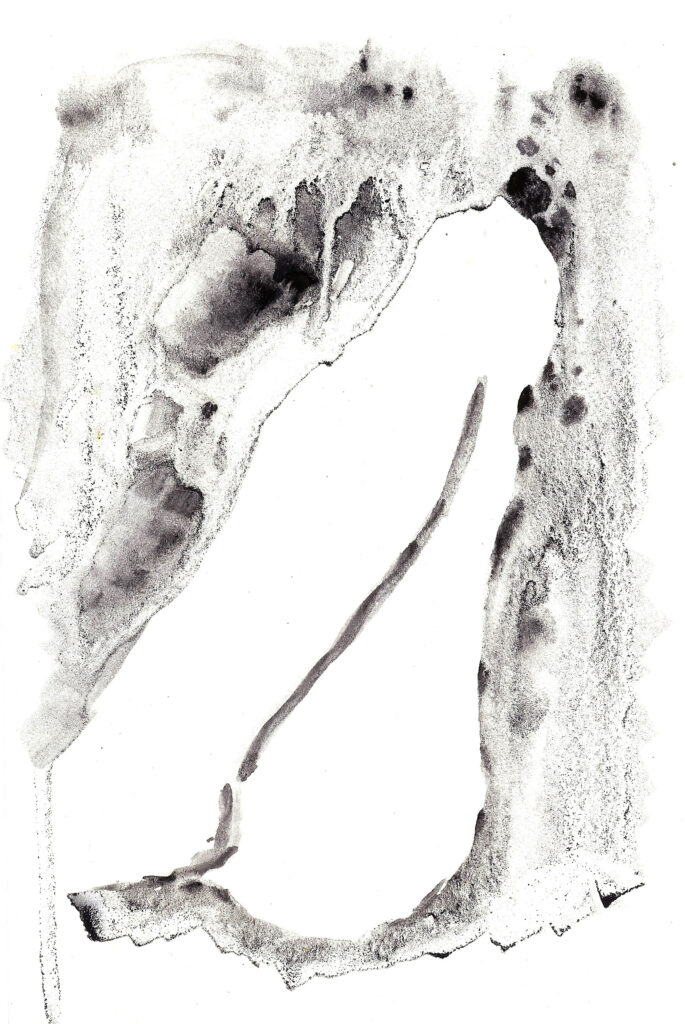 If you haven't already done so, I highly recommend you make your way to the New Yorker website post-haste and read Amanda Petruish's stunning profile of Phoebe Bridgers. And then, right after, make your way to Nylon and read Lauren McCarthy's "Why Does Sad Music Make You Happy?" According to scientific research, listening to sad nostalgic music releases the hormones that console. Phoebe Bridger's music is indeed a steady I.V. drip of prolactin. I used to think that listening to sad music made me masochistic. I see now that listening to sad music is like having an honest conversation with a good friend. Chemically, maybe it does the same thing. I love everything about Bridgers's new album, 'Punisher.' I love that it features Connor Oberst, one of my favorite musicians of all time. I love how he enters almost like a ghost; is that him, I wondered as I listened.
As a teenager I listened to emo, and was obsessed with Bright Eyes and Connor Oberst. Some of the most transfiguring moments of my life happened in a Connor Oberst concert. Oberst has found something like transcendence in his later years—writing about meditation and the spirals of time. Bridgers's songs are not quite about transcendence, but they are about transformation, alienation, and a desperate clinging to the self in a world that constantly throws young women off-balance from themselves. I hear echoes of early Bright Eyes in Bridgers's music, but Bridgers's self-alienation is so true to the female experience of what it means to exist in a relationship as a young woman that I almost wish I'd had her music around when I was younger.
To grow up as a young woman is to finally take ownership of your fate and your desires. It's finally understanding what Joan Didion meant when she talked about self-respect in her essay "On Self Respect," how Didion wrote of it as "the willingness to accept responsibility for one's own life" and an honest appraisal of one's own self betrayals. Bridgers sings about self-betrayals in relationships, how easy it is to lose oneself to the serotonin drip.
In her song "Halloween," the music fades out with Bridgers singing over and over "I'll be whatever you want." But as the album ends, the speaker recaptures herself. In "Graceland Too" we encounter the moment of freedom: "No longer a danger to herself or others/ She made up her mind and laced up her shoes/ Yelled down the hall but nobody answered/ So she walked outside without an excuse…She can do anything she wants to do." But the freedom is tenuous. The speaker tenebristically looks back toward the other: "I would do anything you want me to…whatever you want me to do I will do." I don't think it's an accident that the album ends with the singer gasping for air, drowning.
I'm so grateful we have Bridgers's voice amongst us. We need more women singing and writing about real things, writing about what it means to lose yourself and get found again, and then get lost again. I'm still finishing that book of poetry. It's been 15 years of work. Bridgers sings, "No, I'm not afraid of hard work." Okay then, I won't be afraid either, Phoebe. It's time I got back to working on that damn book. Time to get found. I hope it won't take me another 15 years. But if it does, Phoebe Bridgers will be playing on the background. On repeat.
Want more sad songs to cry yourself to sleep? Check out my review of Billie Eilish's "Everything I Wanted."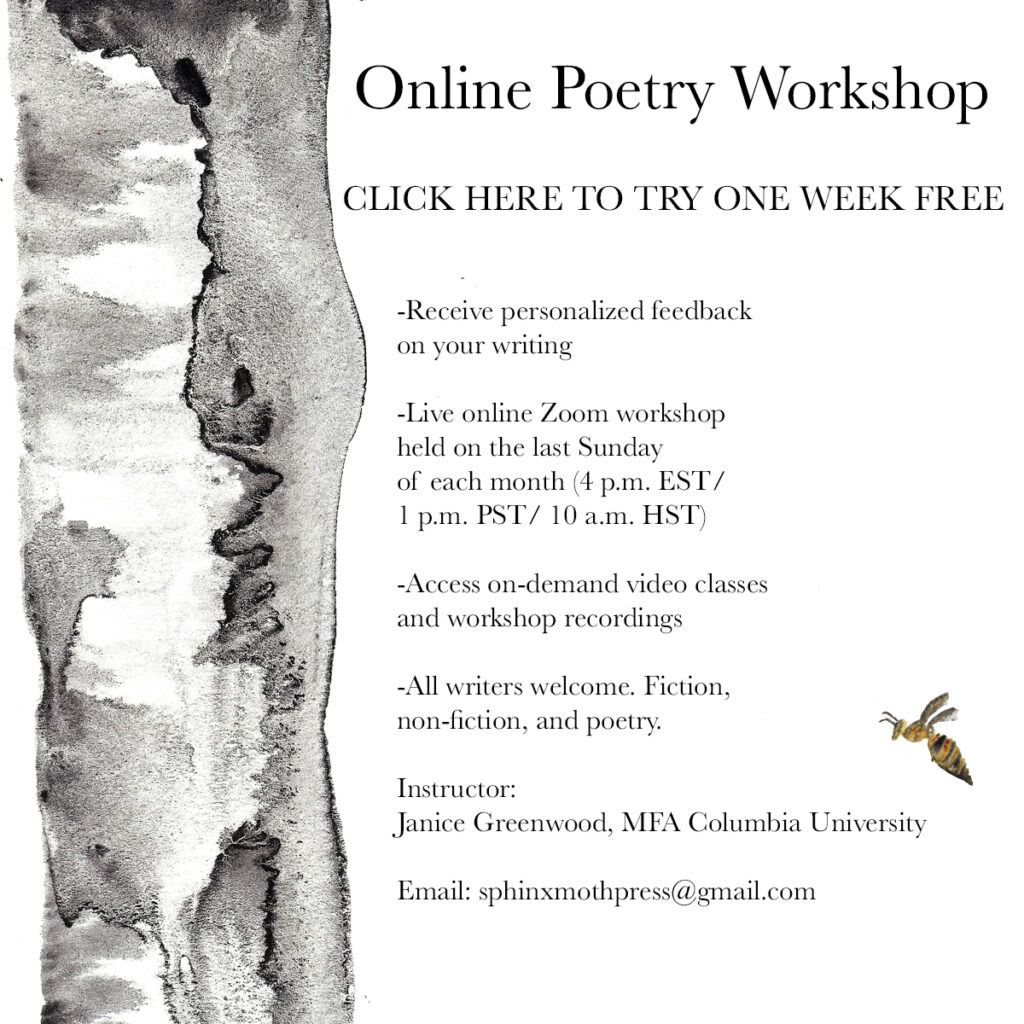 About the Writer
Janice Greenwood is the author of Relationship: A Poetry Book. She holds an M.F.A. in poetry and creative writing from Columbia University.
She is the editor of Sphinx Moth Press.
Janice runs an online poetry workshop. Learn more about it here.